WELCOME
Welcome to the Bath Street Marine Table Tennis Club web site.
BSMTTC is based at the Bath Street Marine Table Tennis Room, The Marine Football Club Arena, 149 College Road, Crosby, Liverpool L23 3AS.
BSMTTC is a member of the Liverpool & District Table Tennis League.
The Club is affiliated to Table Tennis England (TTE), the governing body for table tennis in England, and is a TTE PremierClub.
The Club provides and promotes table tennis as a sport for all. Its activities include, social and recreational table tennis, coaching and competitive table tennis at local league level. In particular the club provides a vibrant brand of social and recreational table tennis during the daytime for the 'more mature' individual. But also has a vibrant and growing youth section with junior coaching, teens play and junior league team play.
You can also find us on:
Facebook #BSMTTC,
Twitter - @BathStreetTTC, and
​
YouTube - Bath Street Marine TTC
​
You can find out more about the Club by using the links on this page.
The Club is also a Learning Destination for the Children's University (see Club Info, About)
BSMTTC is open to Members 24 hours a day, 7 days a week, 365 days a year.
It's a Fact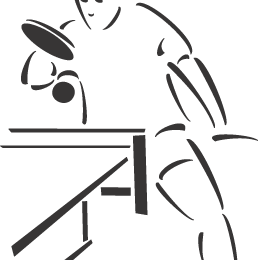 For all the latest news and stories visit the News Stories page.
OPENING HOURS
Bath Street Marine Table Tennis Room
Marine Football Club Arena
149 College Road, Crosby L23 3AS