News Release - BSMTTC News 65
Dateline: 4 September 2017
It all begins again!
With the transfer window not yet having closed and still time for more multi-million pound activity in the transfer market, this article takes a quick look at what might be in store for the Club's team in the 2017/18 season of the Liverpool & District Table Tennis League. With just 60 teams entering the League for the new season it would have been an ideal opportunity to revert to the 12 team divisional format enabling the season to finish a little earlier. But, in its wisdom, the League have retained the 14 team structure for each division, meaning that teams will often face gaps in their playing schedule, as each division has just 12 teams. A good cup run could though fill some of the gaps!
​
The Club has been able to enter 8 teams in the League again this season and hopefully, in addition, its junior team will also be able to complete in the Junior Development Division if that runs. This despite the fact that one whole team had to be withdrawn as a result of player retirements. This season we are delighted to welcome a few new faces to the league playing front, and really encouraged that a few of our social players are going to try their hands at league play for the first time! It will be tough for them, but enjoyment is the name of the game and we are sure they will enjoy the challenge whatever the outcome. One or two of our teams face life in an unexpected division and there have been a few changes to the line-ups. So there will be new challenges for a number of our teams this season. We also have two new team captains to introduce.
So let's take a look at each of the Club's teams, and how they might fare.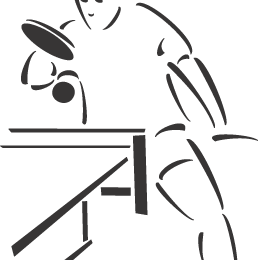 1st Team (Division 1)
Division 1 has been slightly reconfigured this season to bring the number of teams up to 12. This should be a positive help to Dave Roberts and his team, who are now very experienced at this level. Dave will again be joined by Liverpool Ladies Singles Champion Clare Peers and Dermot Tierney as the core of the team. There is the prospect that the team will also be joined by Keith Williams as a part-time member this season. If that happens and Keith is able to fit in some key matches then that should strengthen the teams grip on the mid table. The team also has other good quality substitutes available for cover this year so should be able to put a good line-up out every week. This is a very settled and stable team and with consistent good performances from all members of the team a 6th place finish ought to be achievable.
​
​
​
A Team (Division 2)
Having won Division 2 last season three of the 4 members of last season's team have now retired from active league play. But that has provided an opportunity for Dave Stoddern's team to take over the mantle of the A Team. And this season they have the prospect of Matt Wilson playing more regularly in the Bath Street colours. Matt and Barry Davis should form the spearhead of a strong fighting force. However, with just a few days to go to the start of the season Captain Dave has discovered that changed circumstances will mean that he is unlikely to now be able to play regularly. A re-think has been necessary! Activity in the transfer market has brought in a new player to the club in the form of Colin Turner. Colin, together with Ian McElwee, the only remaining active player of last seasons A team, will therefore support the team and if they are able to field a regular 3, then it is possible that they could finish in the top 5 of the division. Definitely a team to keep an eye on.
B Team (Division 2)
​
Brian Crolley's team, seasoned campaigners in Division 3, did not expect to find themselves in Division 2! However, with teams being moved up to fill the gaps in Division 1, the Club has found itself with a 2nd space in Division 2. Enter Brian, who has manfully offered up his side to take the unexpected second division spot. One thing you can say for certain about Brian and his team, is that they will compete for every single point and give even the best a very good game. There is no doubt they will enjoy the challenge of this new division, but it is likely to be a little while before they start to find their feet at this higher level. Division 2 is a notoriously tough division often featuring players who just don't want to face life in the top flight of Division 1 but who really ought to be at that level. Points are therefore going to be hard to come by for Brian and his men, Andy Cheung and Mal Kent. But don't be surprised if they turn out to still be in the division come next May.
​
​
C Team (Division 3)
Having finished highest of the Club's teams in Division 3 last season one might have expected Dave Noden's team to take up the new place offered in Division 2! But Dave has decided to stay in the relative safe water of Division 3. His experienced side of himself, Darren Taylor and Ted Cramsie should find life a little easier this year, but there are still good teams and very good players in 3, so it may still be difficult to get into the top 4 of the division. But with strong support available this year for any missing players there is no doubt that Dave's team should be knocking on the door. Another team to keep an eye on.
D Team (Division 3)
A completely new team to Division 3 featuring newly appointed captain, Ian McElwee, dropping down from Division 2 together with Les Dodd and Peter Ashley two of the members of last season's very successful E team that gained promotion from Division 4. The boys will be joined by a newcomer to the club, a part-time player, in the form of 22 year old Ula Kuczek. Although untried at this level the team has a rich blend of skill and experience and if they can all get quickly into life at this higher level then this team may just spring a few surprises. Dave Noden's team will have to be on their guard if they want to remain the senior side at this level, cos the D Team will be out to make an impact.
E Team (Division 4)
The Club did not expect to have a team in Division 4 this season, Keith Dudley's E team having won the division last season. A season in which Keith became the club's most successful team captain. Having been surprised by a place in Division 4 Keith, together with Club secretary Graham Turner, have agreed to stay in this division and lead a new team. Expect them to be joined by Andrew Armstrong and Tony Bramham, both moving up from Division 5. However with few players of division 4 ability available to substitute much will depend on whether the team can make use of some better quality players in the early weeks of the season to get points on the board. Don't be surprised to see Sam Pierce appearing here if he can fit in a few matches between working and life at university, and new club signing Colin Turner may well start life here until he moves up the divisions. A mid table finish would be considered a good finish for this experimental team.
F & G Teams (Division 5)
Elsewhere we report on how the social side of the club is growing. This season some of our 'social' members are going to try their hand at competitive play in the League. This is a big step and will be a massive learning curve. However the players are excited and there is no doubt they will give their best and will enjoy every moment! Keith Hardman will become a team captain for the first time, replacing Mary Delamere who has stepped down from captaincy this season. And Keith has gallantly agreed to lead most of the newcomers into action! Keith is himself only coming into his second season, and this will actually be his first season of full time regular play! Keith will be joined by Bernard Cooney, Steve McCormick, Tony Rimmer, Stewart Reed, Jenny Givens and Mark Benson, all playing for the first time! He will also have the tried and tested players Ian Brownrigg and Lesley Blanchard to support. Without an obvious No.1 the team can be expected to struggle and it will be no surprise if they are holding up the League Table come the end of the season. But anyone playing against this team is sure to have a most enjoyable evening of table tennis.
​
Des Logan will once again captain the second team in Division 5. He will have strong support from seasoned players; Barbara Alcock, Tom Bell, Mary Delamere and Billy Clayton. He will also be able to call on the club's juniors when they are not in action in the Junior Development Division. But again, without an obvious No.1 the team are likely to struggle until juniors Euan and Finn can join the team more regularly once JDD has finished. This is very much a wait and see team. With too many of the team on the wrong side of 70 fitness is also likely to be a factor. Once again however, they will enjoy the matches and make any team visiting Marine very welcome whatever the match result. Where will they finish? Most likely in the bottom 3!
​
In conclusion.......
All that remains is to wish all of our teams the very best for the new season. Results and comments for all of our teams will be found on the club website throughout the season and also on the official LIverpool League website on TT365 at https://www.tabletennis365.com/Liverpool. What is certain is that everyone visiting Marine can be assured of a warm welcome and every match will be played in the best spirit of table tennis and accompanied by a decent cup of tea!