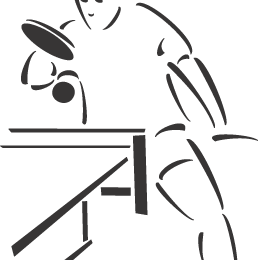 How much does it cost?
Bath Street Marine Table Tennis Club is a private members club and its fees and charges are determined annually by the members at Annual General Meeting.
​
The details below are the fees for the year 2023/24 approved at the Club AGM on 24 May 2023, (club year 1 May 2023 to 30 April 2024).
Adult Member £180*
Junior (U18) Member £40
​
Visitors/Guests £5 per session (or per match as appropriate)
(non-members)
Reserve League Players (non-members) £5 per match
​
* - adult fees are apportioned for new members joining the club.
​
Fees are payable as follows:
​
1. Adult Members
Fees may be paid by any one of the following means
a. Cash, cheque or bank transfer of the full amount direct to the club by 30 September 2023.
b. By instalments by monthly standing order direct to the club bank account (preferred).
​
Contact the Club Treasurer for further information and to make payments.
​
2. Junior Members
By a single payment by cash, cheque or bank transfer.
3. TTE Individual Licence/Membership
All members playing table tennis at Bath Street Marine must be in possession of a current Table Tennis England (TTE) player licence, the subscription for which is the personal responsibility of the individual member. (Details of the licence scheme can be found on the TTE website)
No member will be eligible to represent the club in League table tennis, or any other competitive table tennis under the auspices of TTE without being in possession of the relevant TTE licence.
​
5. Reserve Player
​
The Management Committee may at its discretion sign a non-member as a player to be a 'reserve' to support the clubs league teams, providing the player holds the relevant TTE licence. Such a player should pay a fee of £5 per match played. This option is intended for occasional or part time league players only. Such reserve players do not become members of the club.
​
6. Visitors and Guests
A non-member may play table tennis at the club as a 'visitor' or 'guest' of a member but will be subject to a fee of £5 per session payable at the time. Attendance and payment of the fee should be recorded on the visitor attendance record posted on the club notice board.
​
Should a 'visitor' or 'guest' become a regular visitor to the club it is expected that they will become a member and thus subject to 1 above. It is at the discretion of the Management Committee whether a visitor or guest should be asked to become a member.
For all inquiries about fees or subscriptions, please contact:-
Club Treasurer, Ian Brownrigg on 0151 928 4536
For all inquiries about Membership, status or TTE license, please contact:-
Club Secretary, Graham Turner on 07771 698015