Club Information - Important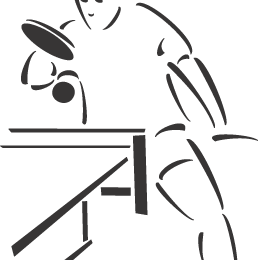 Bath Street Marine Table Tennis Club
On this page you can find links to some very important information released in April 2019. It is relevant to all members of the Club. All members should read it and take appropriate action.
Important Information Released February 2020
1. The Liverpool Closed Table Tennis Championships will be held at Anfield Sports & Community Centre on Sunday 29 March 2020. All members who play in the Liverpool & District Table Tennis League are eligible to enter. An entry form can be found from the link below.
Entry form For Liverpool Closed Championships
​
​
Important Information Released April 2019
1. The current Peter Ross Table Tennis Room on the Marine site in College Road, Crosby will close permanently on Monday 29 April 2019.
​
2. A new table tennis room on the Marine site will open on Friday 26 July 2019.
​
3. Club Fees - Please read and act upon the attached note
​
31 March 2019 - Fees Information
​
31 March 2019 - Monthly standing order form for bank
​
4. GDPR - Please complete the attached consent form and send it to the Club Secretary. The Club Privacy policy can also be found on this site.
​
GDPR Consent Form - All Club Members are asked to complete this form.
​
5. AGM - Here is a copy of the Notice of Annual General Meeting for ALL members. And also a copy of the draft agenda
​
1 April 2019 - Notice of AGM
​
15 May 2019 - Draft AGM Agenda
​
6. Club Tournament - Will be held on Saturday 7 September 2019 at Anfield Sports & Community Centre from 10am - 4pm