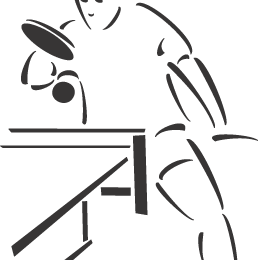 About Bath Street Marine
Table Tennis Club
Bath Street Marine Table Tennis Club is a private members club governed by its own constitution, details of which can be found from this site.
The aim of the Club is to promote and encourage the sport of table tennis at both competitive and recreational levels. As a member of the Liverpool & District Table Tennis League the club is able to offer competitive table tennis within the league, and as it has teams at every level it can provide opportunities for players of every standard. Also, because the club has the use of its playing premises 7 days a week throughout the year it is also uniquely able to offer a vibrant brand of social and recreational table tennis.
The Club currently operates from the Bath Street Marine Table Tennis Club room at the Marine Football Club Arena, 149 College Road in Crosby where it has been located since 2005. And can be contacted through any of its Officers, whose contact details can be found from this site.
In 2022 the Club became a Learning Destination for the Children's University.